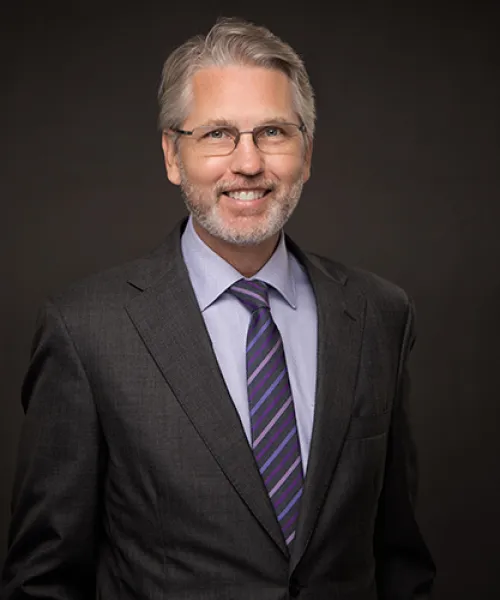 Kevin L. Ward
Partner
After graduating from Emory University School of Law, Kevin established a reputation based on high-profile courtroom experience. During his first three years of practice, he successfully litigated several cases between large corporations as well as well-known individuals, including the representation of Paulette Holyfield in Evander Holyfield's first divorce. These significant early cases established the direction of Kevin's unique practice of complex litigation in more than 20 states over the past 35 years.
Highlights
As a partner at Schulten Ward Turner & Weiss, LLP, Kevin has represented clients in complex business and commercial cases from coast-to-coast. His recent work includes numerous commercial property disputes with total disputed values of several hundreds of millions of dollars in a number of states. While his early career pitted him against well known defendants such as heavyweight champion Evander Holyfield (Holyfield v. Holyfield), more recent work includes patent infringement cases in Chicago and Atlanta with potential impact on billions of dollars of international annual trade, and disputes which will impact who will ultimately lead the commercial development of Jekyll Island. He also represented over 150 witnesses in U.S. v. Kaplan, the infamous "Gold Club" trial, defended the $39,000,000 Nemnon v. Conti dispute in the Federal District Court for the Southern District of New York, and the $78,000,000 case of Mitsubishi v. Cardinal Textiles. He defended the Cheetah in its successful dismissal of RICCO and other Claims and has numerous recent victories in Federal and State Courts in complex contract and fraud cases. He is currently defending a $176 Million fraud claim in Texas and handling many new issues for property owners, commercial tenants, investors, and businesses adapting to COVID-19 restrictions. He has testified in Georgia's congress about lending issues and his cases are frequently followed by the press. He is not afraid of high-profile clients, opponents or counsel.
Affiliations
American Bar Association
Legal Netlink Alliance
Airplane Pilots and Owners Association
Bar Admissions
Georgia, 1986
All state and federal courts in Georgia
US Supreme Court
Education
Emory University School of Law, J.D., 1986

American University of Beirut, AB With Distinction, 1982

Family Law and Non-Commercial Highlights
Over the years, Kevin has handled numerous family law cases involving marital estates greater than $10 Million. Additionally, he has represented gold and platinum selling musical artists, NFL and MLB players (and spouses in other instances), as well as media personalities. Despite their current fame, the names of these individuals do not appear here in consideration of their privacy. Kevin's representation of these individuals includes not only family law, but defense and prosecution of civil matters. Kevin was also defense counsel in the civil trial of a "shaken baby" case, which was featured on Court T.V., successfully obtaining a jury verdict against the parent that wrongfully accused a day care owner of harming a child in her custody.
Some of Kevin's family law cases have been featured in the respected legal newspaper The Fulton Daily Report, under the headlines: "Winning Lottery Made Ex-Hubby Unlucky at Support Hearings" and "Ex-Gold Club Dancer Wins Child Support."
In his youth, Kevin lived in Beirut, Lebanon for ten years, where his father pursued a profession as an archeologist, scholar and professor. Kevin says, "Years of watching a country at war helped to make me appreciate the benefits of our legal system and to understand that no matter what the opponent tries to throw at me, I have endured worse and triumphed."
Kevin is a trial lawyer who excels in diversity of practice. His success is based on diligent preparation and the goal of his trial work is to win with the truth and the law.
Representative Cases
RES-GA SCL LLC v. Stonecrest Land LLC, et al., No. A15A0458, Ga. App., 4th Div. 2015 Ga. App. LEXIS 470
RL Regi Georgia LLC v. McCallister Point Development LLC, CV111606BA (10/29/2014)
McClelland v. First Georgia Community Bank, 2012 WL 892189 (M.D.Ga. March 14, 2012)
Gibson Const. Co. v. GAA Acquisitions I, LLC, 725 S.E.2d 806 (Ga.App. 2012)
John Hardy Group, Inc. v. Cayo Largo Hotel Associates, 649 S.E.2d 826 (Ga.App. 2007)
In re Miele, 2007 WL 7138299 (Bankr.N.D.Ga. April 04, 2007)
Leevers v. Bilberry, 2007 WL 315344 (M.D.Ga. January 31, 2007)
Edwards v. Sabat, 589 S.E.2d 618 (Ga. App. 2003)
Robison v. George, 560 S.E.2d 108 (Ga. App. 2002)
Moulton v. VC3, 2000 WL 33310901 (N.D.Ga. November 07, 2000)
Fontaine v. Sidelines IV, Inc., 538 S.E.2d 137 (Ga. App. 2000)
Grayson & Hollingsworth, Inc. v. C. Henning Studios, Inc., 391 S.E.2d 8 (Ga.App. 1990)
Kitfield v. Henderson, Black & Greene, 498 S.E.2d 537 (Ga. App. 1998)
Mitsubishi Intern. Corp. v. Cardinal Textile Sales, 14 F.3d 1507, C.A.11 (Ga. 1994)
Awards Received
Georgia Legal Elite, 2012-15, 2018, 2020-21

Georgia Super Lawyers, 2005, 2009-23
AV Rated, Martindale-Hubbell
10.0/10.0 Rated, AVVO