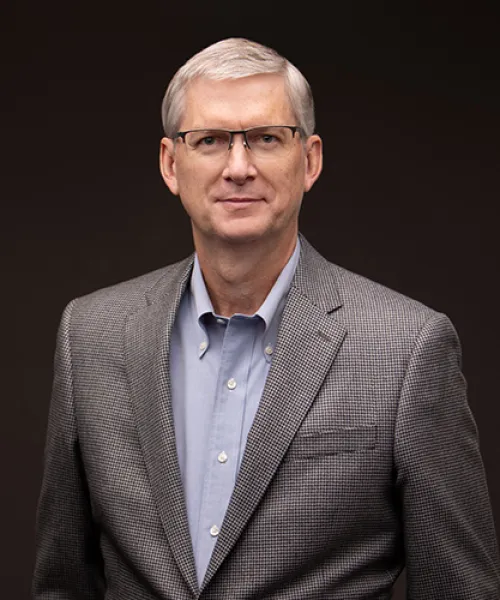 David L. Turner
Partner
David is a veteran litigator and legal advisor with over 33 years of experience practicing law in Atlanta, Georgia. Known for his sharp intellect and diligent work ethic, David's versatility has enabled him to achieve successful outcomes for clients in a wide range of legal matters.
More About David
David's clients include individuals, closely held businesses and corporations in need of legal counsel to handle commercial litigation, or those seeking advice regarding legal compliance, business practices or contemplated transactions.
An experienced and tenacious personal injury litigator, David has represented clients in a broad range of serious claims including medical malpractice, automobile collisions, premises liability and wrongful death. With a strong background in insurance law, David has the necessary skills and credibility to evaluate injury claims and to apply pressure in order to maximize recoveries from insurance companies that may be reluctant or unwilling to pay.
David has experience prosecuting professional malpractice claims, including cases against corporate officials, physicians and attorneys.
David leads a practice group that caters to the legal needs of franchise motor vehicle dealers. This specialty area of practice extends beyond litigation to legal needs encountered by auto dealers on a recurring basis. Should disputes arise with motor vehicle franchisors, David is knowledgeable about motor vehicle franchise law and how it can be applied to protect the interests of the franchise dealer community.
Education
University of Georgia School of Law, J.D., 1988; Cum Laude

Wesleyan University, B.A., 1983; Government
Recent Results by David L. Turner Acting as Lead Counsel
2020
2019
2017 - 2018
2015 - 2016
2013 - 2014
2011 - 2012
2009 - 2010
2007 - 2008
2020
Settlement of wrongful death case arising out of a collision caused by a criminal suspect fleeing police for policy limits of $500,000.
2019
Confidential settlement against Georgia official arising out of a high-speed motor vehicle collision where the client was struck by a police vehicle in pursuit of a suspect.
Confidential settlement of a claim against a motorist when the client sustained a complex broken arm injury requiring surgery with delayed healing.
2017 - 2018
Confidential settlement of wrongful death action for medical malpractice
Confidential settlement of medical malpractice case for failure to diagnose lung cancer
Defense of attempted termination of franchise vehicle dealership by manufacturer
$1.75 million settlement of wrongful death claim arising out of motor vehicle collision
Successful prosecution of claim to cancel invalid deed to secure debt
Multiple settlements for clients injured in motor vehicle collisions
2015 - 2016
$4.1 million medical malpractice verdict

$3.85 million FDIC settlement of claims against bank directors and officers
Multiple settlements for clients injured in motor vehicle collisions and for premises liability

2013 - 2014
$1.65 million FDIC settlement of claims against bank directors and officers

$1.55 million FDIC settlement of claims against bank directors and officers

2011 - 2012
$1 million settlement of dram shop claim for injuries caused by drunk driver
$500,000 medical malpractice settlement
$1.9 million FDIC settlement against debtor claiming insolvency
$450,000 legal malpractice settlement
2009 - 2010
$900,000 medical malpractice settlement
$825,000 wrongful death settlement
$500,000 appraiser malpractice settlement
$900,000 FDIC settlement of claims against bank directors and officers

2007 - 2008
Favorable settlement in auto dealer arbitration against Southeast Toyota

$600,000 medical malpractice verdict

Awards Received
Georgia Super Lawyers Honoree, 2008-22
AV Rated, Martindale-Hubbell
Rated 10.0/10.0, Avvo
Legal Elite, Georgia Trend Magazine, 2012-14, 2018, 2021